Trotter Law LLC
Janaya Trotter, Esq
--Domestic relations - Criminal Law –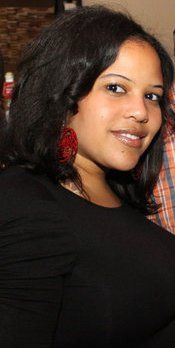 Trotter Law LLC opened in June 2011 however Janaya Trotter is no stranger to law. Janaya started her legal career at the City of Cincinnati Prosecutor's office as an Assistant City Prosecutor. She then accepted a position with Ritter & Randolph as an Associate in the litigation department. After holding these positions, she realized that her passion for law wasn't being fulfilled and decided to branch out and start her own firm. Janaya was ready to start practicing law according to her standards and wanted the liberty of taking the type of cases she believed in and not just those that were assigned. She decided to take charge by working all day and all night for herself instead of maintaining someone else's lifestyle at the expensive of her own happiness. "I wanted to be the master of my future" says Janaya.
Janaya is a Cincinnati native and graduated from Winton Woods High School. From there she attended The Ohio State University and received her Bachelors of Arts in Sociology with a minor in Psychology. After completing her undergraduate studies she attended Northern Kentucky University Salmon P. Chase College of Law and received her degree in 2008.
Janaya was one of the youngest members to serve on the Dress for Success Cincinnati Board of Directors. She was awarded the Applause Magazine Leaders for the Future Award and was named a Wise Woman in 2010. Along with those accomplishments she was also the Campaign Manager for Judge Nadine Allen who won the Hamilton County Common Pleas seat in the last election. Janaya is very involved in the community and currently serves on the Cincinnati Zoo Young Ambassador's Board and as parliamentarian of her sorority, Delta Sigma Theta.

Janaya's goal is to build a successful law practice. She practices domestic relations, criminal law, and will begin taking bankruptcy cases soon.
"I am working hard to show people in the African American community that there are very good, competent African American attorneys out here who will work very hard on their behalf."
-Janaya Trotter, Esq
Trotter Law LLC is committed to its clients by utilizing legal knowledge and hands-on experience. As we all know the legal system can be very complex and confusing and we all know that bad things sometimes happen to good people. Your freedom can be questioned and jeopardized without the right guidance. Your future is at stake and you could be facing very harsh penalties. Early involvement is extremely important in any situation so before things spiral out of control its best that we reach out to a good professional that would guide us in the right direction.
If you need representation in domestic relations, criminal law, or bankruptcy contact Trotter Law LLC.